Products »
Accessories »
Laces »
Edea
Lace straps
Availability
Approximately
3 - 15 day(s) from the order.
The reliability of the estimation is a little bit uncertain.
Detailed availability
Notify me when this product is in stock
Reviews
This product can be delivered in an envelope. 13 pairs fit inside.

The approximated packaged size or the size of the product's package is 100 x 170 x 10 mm.
Weight
0.001
kg (Includes the weight of the package if present)
Country of origin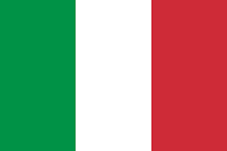 Italy
Comments
Add your own comment
Brand

Products that have often been ordered with this product: