Products »
Skates »
Synchro and ice dance »
Jackson
DJ2430 Women's Debut Low Cut
Availability
Immediately
. You can only order items we have in stock.
Detailed availability
Notify me when this product is in stock
Location
Malmi
: Myymälä
Description
New boot replacing Finesse. The back of the boot is low-cut, allowing the foot to be stretched and straightened easily.

The approximated packaged size or the size of the product's package is 320 x 300 x 100 mm.
Weight
2
kg (Includes the weight of the package if present)
Country of origin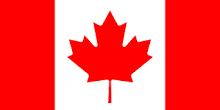 Canada
Comments
Add your own comment
Brand

Products that have often been ordered with this product: