Products »
Accessories »
Laces »
Jackson
Laces
Availability
Some items are available in our stock. The delivery time for this product is
immediately
if it's in our stock. Otherwise it's approximately
14 - 30 day(s)
from the order. The reliability of the estimation is quite good.
Detailed availability
Notify me when this product is in stock
Description
Jackson-merkkiset luistinnauhat. Sopii myös muun merkkisiin luistimiin.
This product can be delivered in an envelope. 8 pairs fit inside.

The approximated packaged size or the size of the product's package is 130 x 50 x 20 mm.
Weight
0.03
kg (Includes the weight of the package if present)
Country of origin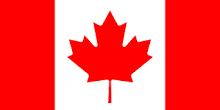 Canada
Comments
Add your own comment
Brand

Products that have often been ordered with this product: