Products »
Blades »
Intermediate blades »
John Wilson and MK
Coronation Ace
Availability
Some items are available in our stock. The delivery time for this product is
immediately
if it's in our stock. Otherwise it's approximately
30 - 90 day(s)
from the order. The reliability of the estimation is quite good.
Detailed availability
Notify me when this product is in stock
Reviews
Description
Suitable for single and double jumps as well as for beginner and intermediate-level synchro skaters. Also suitable for adult skaters.
The approximated packaged size or the size of the product's package is 300 x 90 x 70 mm.
Weight
0.8
kg (Includes the weight of the package if present)
Country of origin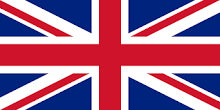 United Kingdom
Comments
Add your own comment
Products that have often been ordered with this product: