Products »
Blades »
Synchro and Dance blades »
John Wilson and MK
MK Dance
Availability
Approximately
30 - 90 day(s) from the order.
The reliability of the estimation is quite good.
Detailed availability
Notify me when this product is in stock
Description
A top blade for synchronized skating and ice dance.
The approximated packaged size or the size of the product's package is 300 x 90 x 70 mm.
Weight
0.8
kg (Includes the weight of the package if present)
Country of origin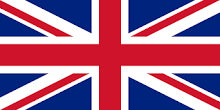 United Kingdom
Comments
Add your own comment