Products »
Blades »
Intermediate blades »
Ultima
Matrix Legacy MX7050
Availability
Some items are available in our stock. The delivery time for this product is
immediately
if it's in our stock. Otherwise it's approximately
14 - 30 day(s)
from the order. The reliability of the estimation is good.
Detailed availability
Notify me when this product is in stock
Description
Excellent, light blade for double jumps. Colour silver, but also possible to order other colours as shown in a picture.
The approximated packaged size or the size of the product's package is 370 x 100 x 70 mm.
Weight
0.7
kg (Includes the weight of the package if present)
Country of origin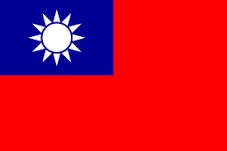 Taiwan
Comments
Add your own comment
Products that have often been ordered with this product: